Link: http://ireport.cnn.com/docs/DOC-1103537
Overlay with a 777: http://cmd0.com/images/plane.gif
- what kind of ship(s) could that be?
- width of that ship: around 25 ft
- fuselage width of a Boeing 777: 20 ft
Enhanced version of what looks more like two ships plus a cloud than a plane (click to see at better resolution):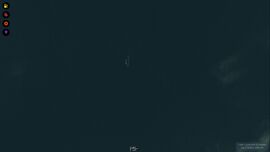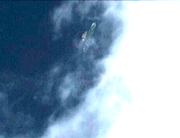 Ad blocker interference detected!
Wikia is a free-to-use site that makes money from advertising. We have a modified experience for viewers using ad blockers

Wikia is not accessible if you've made further modifications. Remove the custom ad blocker rule(s) and the page will load as expected.